My research involves wildlife habitat and GIS. My current research is focused on the impacts of development
on ecologically sensitive species including the eastern box turtle and timber rattlesnake.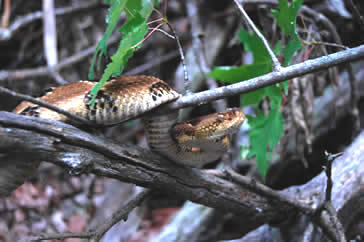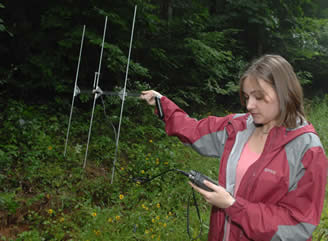 Female timber rattlesnake trying to get some sun on a cloudy Jenn Slagle tracking a male timber rattler at Balsam Mountain
morning in the summer of 2007. Photo by R. Davis Preserve (summer 2007). Photo by Mark Haskett.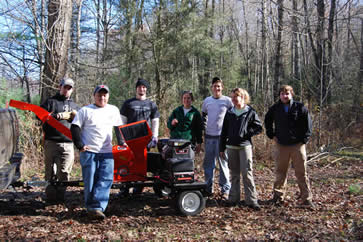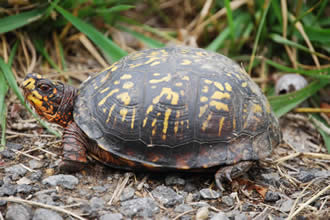 NRM 330--Wildlife Management Class. Bog turtle habitat Eastern box turtle (female). Haywood county NC
enhancement (aka clearing brush) Spring 2007.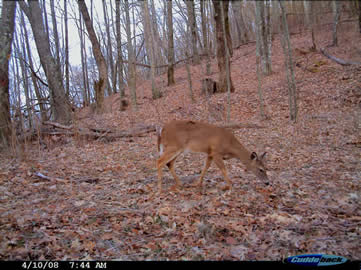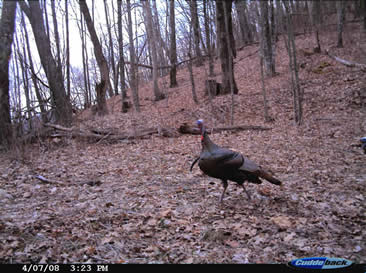 Wildlife camera shot of a white-tailed deer at Wild turkey at Balsam Mtn. Preserve
Balsam Mtn. Preserve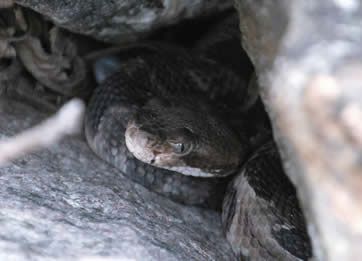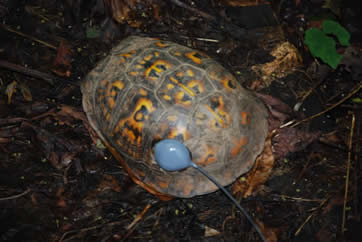 Baby timber rattlesnake very excited to see me and my camera. Box turtle with a radio transmitter.