Destinations: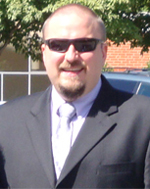 Beginning fall 2010, WCU moved to BlackBoard for its Learning Management System (LMS). All my courses have moved to that system. Please feel free to email me for information regarding current courses I am teaching or courses I have taught.
---
Western Carolina University
Graduate Courses
Engl 621 - Medieval Language and Literature
Engl 620 - Graduate Chaucer Seminar
ENGL 618 - Research Methods and Bibliography
ENGL 604 - Writing for Electronic Environments
Engl 480/580 - Independent Study: Intro to Latin
Engl 401/501 - Writing For Careers
Undergraduate Courses
Engl 498.01 - Senior Seminar in Literature
Engl 480/580 - Independent Study: Intro to Latin
Engl 467 - Film Genres: Science Fiction Film
Engl 420 - Chaucer and His Age
Engl 401 - Writing For Careers
Engl 305 - Technical Writing
Engl 304 - Writing for Electronic Environments
Engl 303 - Introduction to Professional Writing
Engl 251 - Survey of English Literature I
Engl 231 - Interpretation of Literature
Engl 209 - Past Times: Literature and History (Getting Medieval)
Engl 201 - Literary Landmarks of Western Culture
Engl 102 - Composition II
University of Delaware

ENGL205 - Great English Writers I: Anglo-Saxons to the English Renaissance
CMLT 207.010 - Masterpieces of the Western World I: 1100-1700
ENGL324 - Shakespeare
ENGL202 - Biblical and Classical Literature
ENGL312 - Written Communications in Business
Honors ARSC 390 - Medieval Culture--Daily Life
Honors ENGL110

Medieval--Fact, Fiction, & Fantasy
Gender and Myth in Speculative Fiction
Speculative Fiction and the Medieval
The Pen and the Sword: Representations of the Heroic

Sample Student Paper
This is an essay written by a student in one of my Freshman classes. The assignment was quite open-ended, requiring little more than a substantive argument (4-7 pages) which supported, defended, and clarified a contestable position (thesis). This paper received an "A", primarily because it presented an intelligent thesis clearly in the beginning of the essay and supported that position with analysis of specific textual passages. It is by no means a "perfect" paper (you'll find some formulaic construction of the argument indicative of inexperienced writers, as well as a few technical errors); but it is smart, well thought through, well supported, and develops a distinctive critical tone, all marks of an "A" paper.
Pages on this site best viewed at800x600 in High (16 bit) or True (32 bit) Color or better
Contact Me

Department Head & Associate Professor English, 305 Coulter Hall
Western Carolina University
Cullowhee, NC 28722

Office: 828-227-7264
Fax: 828-227-7266
email: bgastle@wcu.edu