"Other" Reasons to Live in Cullowhee, North Carolina


North Fork of the French Broad
2009 March 29 - beautiful falls called Boxcar. After clicking the thumbnail, click the photo to get an idea of scale. Had to match up two photos to show the whole feature. The two photos were taken minutes apart from slightly different angles. Group: Adam, Chris, Kathy, Mike, me.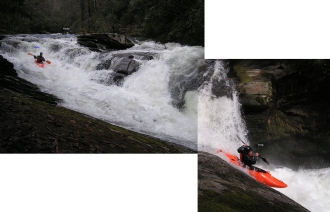 Nantahala Cascades
2012 September 30. Group: Adam H. and me
photos: me off line and then missing the left boof on Big Kahuna




2012 January 28. Group: Josh, Doug, Chris, me.
photos L-R top row: 1) Doug & Josh at Horns of God, 2) Josh, Chris, me at Horns of God, 3) Chris punching hole & me lining up for drop on Big Kahuna



photos L-R bottom row: 1) Josh with perfect boof at Big Kahuna, 2) Chris melting Big Kahuna.





Tallulah River
2012 April 14. One of me and two of Kathy sliding down Oceana. Group: Pat, Kathy, Chris, Steve, Joe, me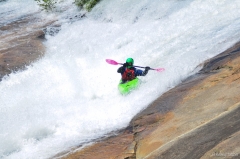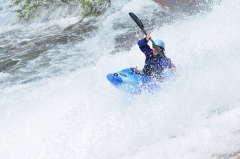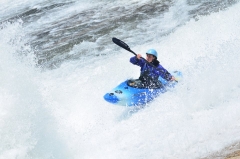 moreTallulah River
2010 April 10. Doug coming off Tanner's Boof just below Tallulah's put-in. Group: Josh, Doug, me.
Click photo of Doug for more photos of Tallulah with descriptions





Cheoah River
2010 September 18. One of Josh and one of me at the top of the middle line at "Big Un."
Bryan, thanks for the photos. Group: Josh, Bryan, me.




Kathy (2012 May 26) at second drop of the middle line at "Big Un." Group: Kathy, John, Jenn, Chris, me
Me (2012 May 27) at top drop of middle line at "Big Un" and in bottom hole of Tapaco Rapid: Group: Burt, Harrison, Pat, me




Cullasaja River
2009 May 18. Mike and me downstream of one of the friendly ledges of the middle Cullusaja. Two photos of
Adam running T-Bone.
Group: Adam, Mike, me.





Little River in Great Smoky Mountains National Park
2008 December 18. Me bracing at Tunnel Rapid. Adam lining up Tunnel Rapd. Adam telling me about Elbow.
Group: Adam, Kathy, me.




2006 in and near Shining Rock Wilderness Area. Awesome photos taken by Matt Dunn, one of WCU Biology's grad students.