Erin McNelis' Homepage
---
Erin McNelis
Associate Professor
Mathematics and Computer Science Dept.
452 Stillwell
Office: 227-3947
e-mail: emcnelis@email.wcu.edu
---
Erin's Courses for Fall 2015:
Math 255 (Calculus II)

Math 320 (Ordinary Differential Equations)

Math 462 (Independent Study -- Linear Algebra II)

For additional information on these courses, students enrolled in the course can access the course pages via Blackboard. Others interested in the course can learn more by checking out the can find the course syllabi at the associated our departmental syllabi page.

Erin's Fall 2015 Schedule: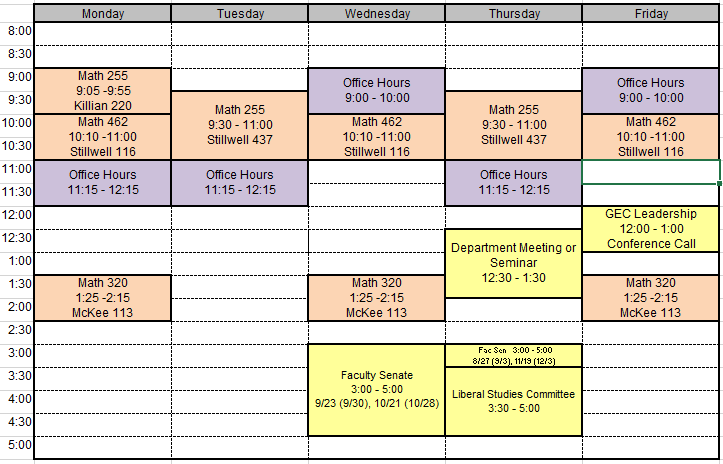 All information from previous classes previously accessible on this page has been removed as the material was used without permission by "an inquiry-based Learning network".

---
---
Erin McNelis
Return to the Mathematics and Computer Science Department's Home Page

Last modified: August 11, 2015