Destinations: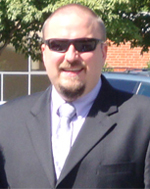 Beginning fall 2010, WCU moved to BlackBoard for its Learning Management System (LMS). All my courses have moved to that system. Please feel free to view prior semesters' courses below or email me for information regarding current courses I am teaching.
---
Western Carolina University
Graduate Courses
Undergraduate Courses
University of Delaware
(Syllabi Only)

Sample Student Paper
This is an essay written by a student in one of my Freshman classes. The assignment was quite open-ended, requiring little more than a substantive argument (4-7 pages) which supported, defended, and clarified a contestable position (thesis). This paper received an "A", primarily because it presented an intelligent thesis clearly in the beginning of the essay and supported that position with analysis of specific textual passages. It is by no means a "perfect" paper (you'll find some formulaic construction of the argument indicative of inexperienced writers, as well as a few technical errors); but it is smart, well thought through, well supported, and develops a distinctive critical tone, all marks of an "A" paper.
Pages on this site best viewed at800x600 in High (16 bit) or True (32 bit) Color or better
Contact Me

Department Head & Associate Professor English, 305 Coulter Hall
Western Carolina University
Cullowhee, NC 28722

Office: 828-227-7264
Fax: 828-227-7266
email: bgastle@wcu.edu